With brands and purchasing departments requiring more detail, clarity, control and insights over their investments, budgets in real time, we've developed in 2006 the Enterprise System-SICS (Integrated Budget Control System). The best technology to help them achieve those goals.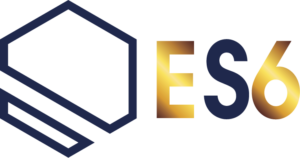 ES6™ - WF | PITCH & ESTIMATE WORK FLOW
This module is used to manage the creative agency pitch and to receive all the production estimates and financial balance from suppliers by queuing them through a web interface. In the queue it is possible to transfer the individual documents to different statues: approved, rejected, pending. The systems keeps the essential information on the individual estimaters, their status and the details of those who processed them, creating a database of the actions performed and of the data presented on the documents received.
ES6™ - JOB | CAMPAIGN & PROJECT MANAGEMENT
Inside this module it is possible for the players involved to create a campaign / project, numbering it and adding the key information with an approximate initial cost estimate. The economic estimate can be drawn up by creating various and personalized cost entries. Project Management will subsequentially receive the approved estimates through Approval Work Flow and will put them into the related projects. In this way it is possible to analyze the economic progress of the individual project, keeping under control any extra cost, which the system will mark clearly.
ES6™ - SQ | QUOTES GENERATOR
This is the module that enables suppliers to generate and manage quotes and final balance using the price list declared in the system. These documents are generated into complete, standard format. All entries placed in the single estimates are recorded in the Smartquote database to produce detailed reports for the clients. ES6 JOB and SQ have an integrated reporting module which is able to give detailed information on economic data related to any kind of project: global spending forecast, expenses related to a specific supplier and expensed related to a project entry type.
ES6™ - KOL | INFLUENCER FEE CALCULATOR
This methodology and tool enable our clients to understand the right Influencer benchmarks. This module can provide benchmarks for posts on social networks, participation in event, video shooting, photo shoot and related usage rights. The module uses the benchmarks main database as a calculation element.
ES6™ - FRC | FTE RATECARD CALCULATOR
FTE Ratecard Calculator. The System-Sics FRC - FTE Worldwide Ratecard calculator, allows VA Consulting to define benchmarks of the Full Time Equivalent ratecards proposed by creative agencies or application development agencies in any city and country in the globe.
ES6™ - ASC | ANNUAL SALARY CALCULATOR
Annual salary calculator. The System-6 ACS system allows you to calculate the annual salary of a resource based on the daily cost proposed by your creative agency.
ES6™ - PPP | PITCH POSM PRODUCTION
This module is used to manage the posm production print agency pitch and to receive all the production estimates and financial balance from suppliers by queuing them through a web interface.